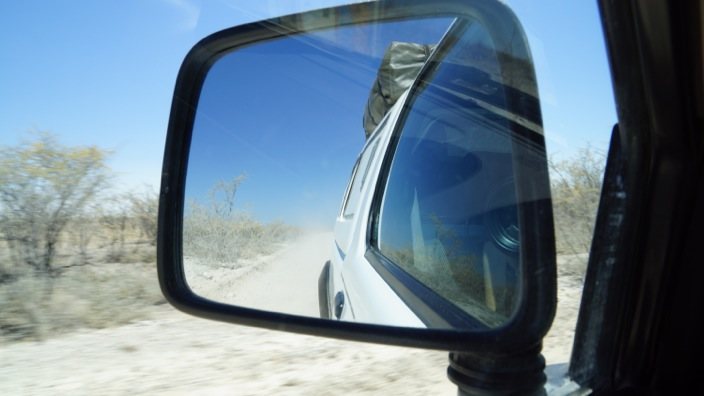 After 2 days in Windhoek, on 6. September we finally started our road trip. In the next 17 days we wanted to see most parts of the country and therefore would have to see a lot of campsites. Our first stop was the Etosha National Park. Actually I don't like camping very much. But if you want to see the country while traveling on a budget you rather have no other choice than sleeping in a tent. Thus I tried to look on the bright side of the whole adventure and make it as awesome as possible.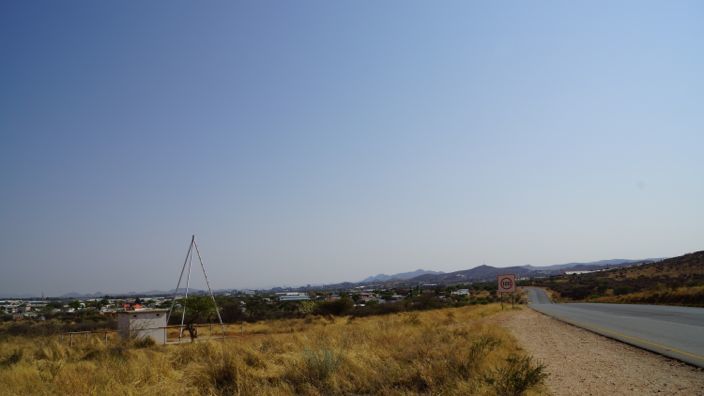 "I'm taking your temperature from your neck."
That's what the lady at Windhoek's airport said when she pointed at me with a red laser. Okay, Ebola is a topic here as well. But not a very big one. After we entered Namibia we never heard a single word about it again.