Getting certified in 4 Days – Diving in Mexico
"The sea is the last free place on earth." (Ernest Hemingway)
I entirely agree with Hemingway since I did my first dive. Right at the first time I was completely fascinated to be able to be totally free. Once I descend there is nothing else anymore besides me and my breathing. And my buddy of course. My head is completely empty and I can totally focus on myself and the water that's surrounding me.
The very first time I made that fascinating experience at Mexico's Riviera Maya. I spent one week there and I'd thought of getting certified more than once now and then. When they offered a fun dive in the pool on my second day I tried it right away. And after 10 minutes in that pool I knew: I have to descend in the open sea!
The Diving School
The nice divemaster took me to the office of Dressel Divers immediately to talk about the formalities. I can totally recommend that diving school in Mexico. The divemasters are very friendly and they take a lot of extra time with you if you need it. The diving license costs almost 400 US$ which is not very cheap. But at least you get some stunning impressions from your dives and don't have to descend in a cold lake without any visibility. For paying 400 US$ you get 5 sessions in the pool, 4 open water dives, the whole equipment for rent, the certificate and your logbook. I also bought a video from my last dive for additional 80 US$.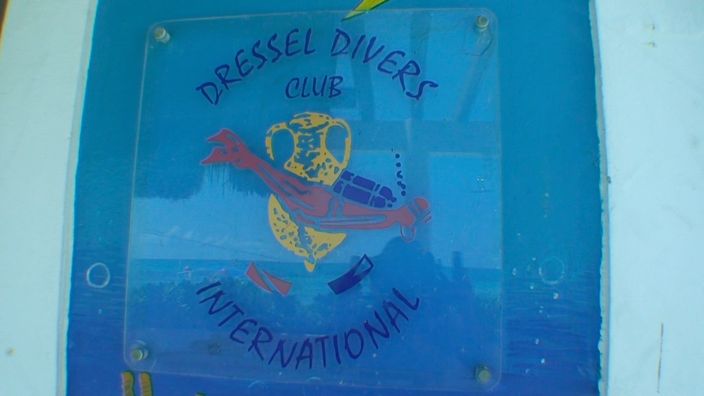 Theory
After I filled out all needed forms I got my PADI book (actually in German) and immediately started to devour it. I think the things you have to learn for your Open Water Diver are totally interesting and therefore easy to understand and to keep in mind. It is somehow like biology class, only much more exciting. I worked the 5 chapters of the book through within the next 3 mornings and then had to write a final exam that consisted of 50 multiple-choice questions. Thus I quickly got the theoretic part behind me and was able to concentrate on the practical part.
In Practice
Of course I already started practicing before I wrote the exam. To get the diving license you have to fulfill 5 session in the pool and 4 open water dives. The good thing is that you don't have to do all the pool sessions first to do your first open water dive. You can do it in parallel.
I had my first pool session right away after I signed up for the course. Me and 5 other students learned the first skills like assembling the equipment, descending and staying down, taking out the regulator, showing to be out of air and so on.
On the next day I had my first open water dive – just for fun. I signed in for the early boat that leaves the dive center at 8:30am. We met at 8:00am at the center to have enough time to assemble our equipment and do the briefing. Of course I was a bit nervous but also couldn't wait to get into the water. Our group was very small and consisted of 4 people: me and 1 other student, an experienced diver and our divemaster Marina.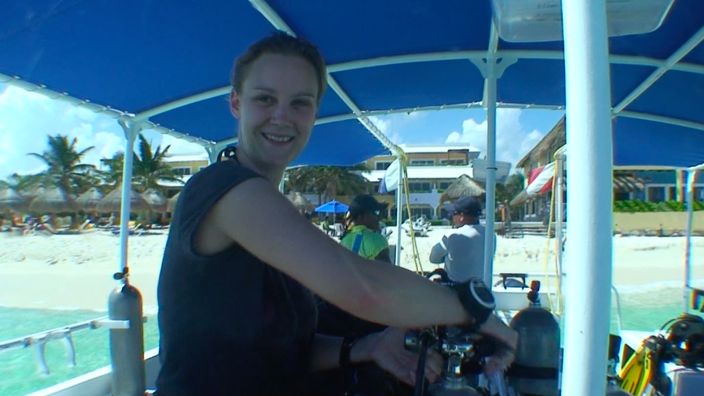 After we prepared everything we took the boat to a dive site called Manchones, about 20 minutes away from the coast. We assembled our equipment ourselves while en route and Marina finally checked everything. Afterwards we still had a couple minutes to relax and get into the right mood for the dive.
Once arrived at the dive site we jumped into the water one after another. After the final check at the surface we descended 12 meters to the ground. I luckily managed the descent without having any problems. Before the dive I was a bit worried about my ears – equalizing isn't always that easy as I actually experienced on my 3. dive. At that day I had to ascend again after I descended 8 meters because I couldn't equalize my ears. But that's a different story.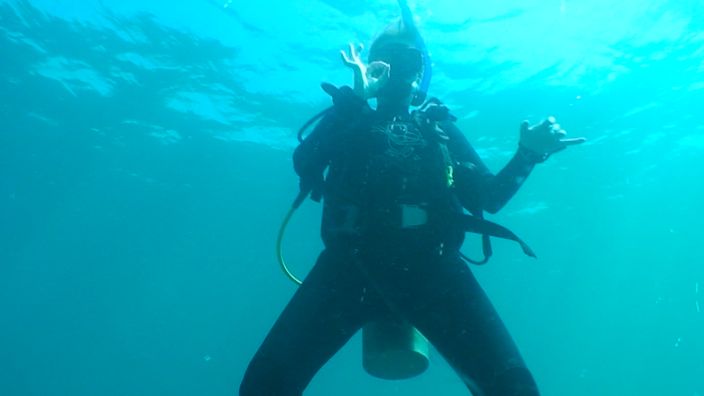 Once we reached the ground we controlled our buoyancy and started swimming to explore Machones' underwater world. Mexico was a really good choice to get certified. The underwater world is fascinating. The water is totally clear and the variety of wildlife is unbelievable. The light was perfect as it was still early in the morning and therefore I was able to catch some unique impressions.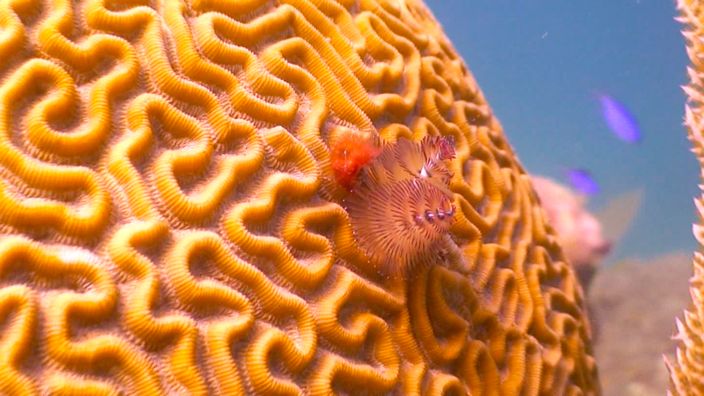 The next day the second pool session was planned. As it was just Marina and me, we did all 4 remaining parts at once. I learned to take off my mask, keep on breathing for 1 minute, put the mask back on and clear it. Further I got to know the feeling you have when you're out of air. At the end I had to float in the pool for 10 minutes without any equipment. After that I was already done with the pool sessions.
I had to repeat some of the skills I learned in the pool on my next 3 open water dives and additionally had to do some skills that are difficult to do in the pool. That included the CESA – the controlled emergency swimming ascent -, to navigate using a compass and to take off the whole equipment in the water. At my 4. and last dive I had to show again that I'm able to control my buoyancy and to take off and clear my mask. And after that I made it! I had my PADI Open Water Diver certification!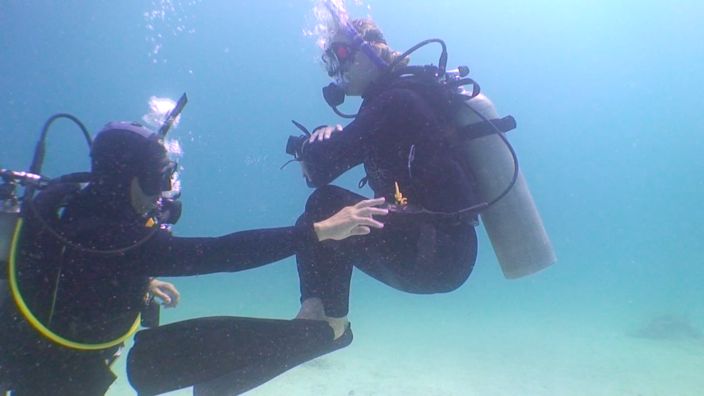 As a reward for my effort I saw a shark on my last dive. That was the best thing: facing a shark while still being a student. It was a nurse shark. They aren't very pretty, but still fascinating. I wasn't afraid at all. The shark was quietly lying on the sea bottom and didn't cause any fear.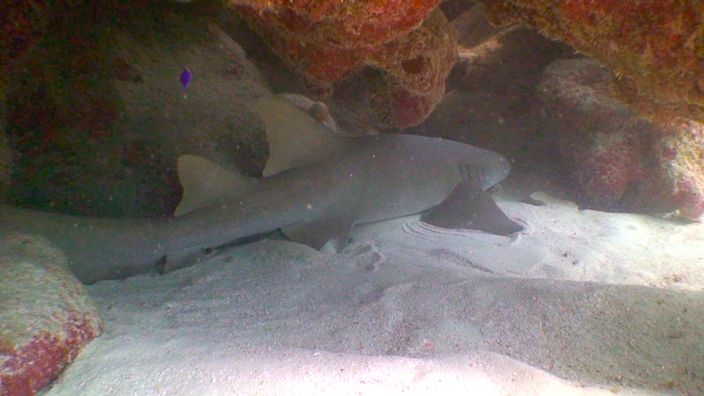 Unfortunately that was the last day of my vacation in Mexico. Therefore I wasn't able to do one more fun dive with that great team from Dressel Divers. But one thing was clear: I had to descend again as soon as possible to get the chance to clear my mind, concentrate on the fabulous wildlife and enjoy the last free place on earth to the fullest.